WELCOME TO SLATE BAR & CAFE
Slate is Kendal's favourite Bar & Cafe, serving coffee and cocktails, day and night. The new, elegantly fitted Bar & Cafe holds host to the finest liqueurs, spirits and wines while also offering the incomparable Carvetti Coffee, roasted in the heart of Cumbria. The Bar also offers a variety of platters including: charcuterie, cheese and vegetarian, as well as sandwiches, jacket potatoes and paninis served throughout the day.
Wondering what wine, gin or cocktail to choose? Our friendly staff will happily advise you and help you make your decision. Kendal's number one for Coffee, Cocktails and Charcuterie.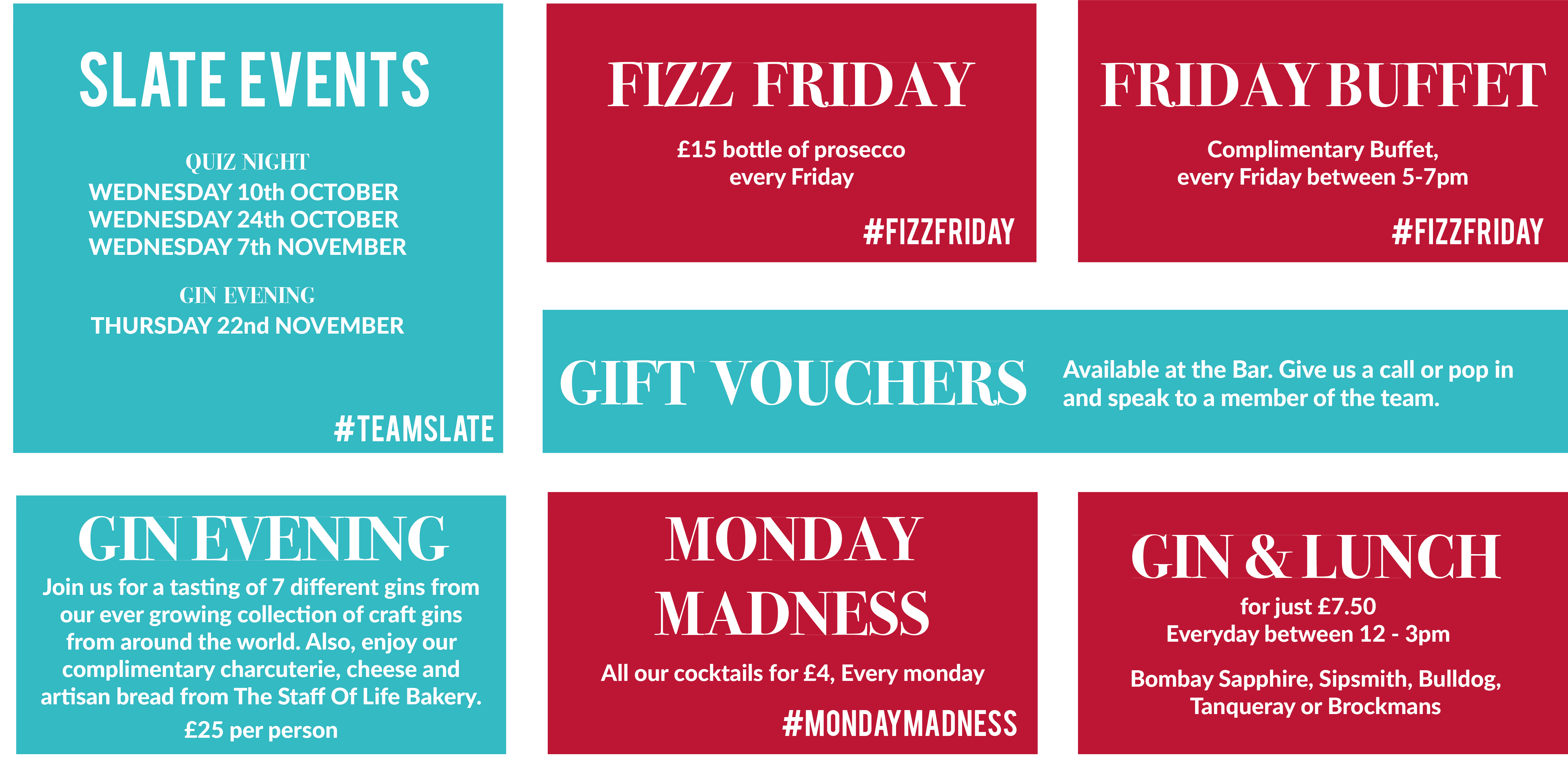 GIN TASTING EVENINGS
AT SLATE
---
DATES:
OCTOBER EVENING SOLD OUT
THURSDAY 22nd NOVEMBER 2018
GIN TASTING EVENINGS
AT SLATE
---
ALL DATES TO THE LEFT
£25 Per Head - Slate Bar & Cafe
---
Join us for a tasting of 7 different gins from our ever growing collection of craft gins from around the world. Also, enjoy our complimentary charcuterie, cheese and artisan bread from The Staff Of Life Bakery.